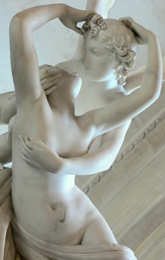 It's almost Valentine's Day so when asked by a fellow coach how important a good kiss was and what my favorite kissing techniques was, such wonderful memories flooded my mind, except. . .
I'm shocked, but I don't remember my first kiss. Do you? If you do, please share. Was it memorable or completely forgettable like mine? But I know how important kissing is to keep romance alive.
Kissing involves all of our senses, taste, scent, touch. It is a tremendously intimate form of contact and can be a high art. The first six months of any relationship, we're so darn fascinated with each other that everything, including the lobe of someone's ear, or the fact that they snore, or their adorable habit of picking their teeth, is sheer poetry.
After that, especially when kids arrive for many couples, life takes on a largely unromantic quality filled with errands, work, responsibilities, soccer games, appointments with the vet, and the everyday business of life.
We don't take the time anymore to kiss, to savor each other. We're too busy tweeting that we just found Manolo's New Shoes
(this book is a great gift for the shoeaholic on your list) at an incredible price, or catching the latest installment of Cake Boss.
Take the time for romance
If you want romance, guess what? You have to take the time and make the effort to create it. It doesn't just happen by itself.
I found really fun presents for my honey this Valentine's Day. I bought 2 different sets of lovers' dice, slightly X-rated.
I found little scratch off cards, i. e. you have won. . . A kiss behind the ear, etc. I found old-fashioned Valentine cards that I intend to put in unexpected places. He will find them on the bathroom mirror, in his toolbox, his underwear drawer, his closet, the refrigerator, taped to a bottle of his favorite wine, inside his shoes — be silly, it's so much fun and not only will both of you laugh, but who knows where the laughter will lead?
The Anatomy of a Kiss

I hope at the very least, it leads to kissing. S L O W L Y. . .
really look into each other's eyes.
bring your faces close together and just breathe.
Inhale the fragrance of each other
let your lips get close, but not touch
let your eyes speak
allow your lips to meet gently, tenderly, softly
let the silence of loving surround you
now, let the kissing begin
And the sunlight clasps the earth,
And the moonbeams kiss the sea—
What are all these kissings worth
If thou kiss not me?
Percy Bysshe Shelley
Download my new romance Skies of Fire, here, right now. Available in e-book formats and until the end of February, for a special Valentine's Day price! Add this special code VE73G, to the order form, and romance is yours for only $1.99.
Lovingly yours,
Lenore